Donate a Car to Help Best Friends!
Vehicle Donation
Donate a car or other vehicle to WMFE and help the public radio programming you love. We can accept all types of vehicle donations, including cars, trucks, RVs, and even boat donations as support to WMFE. WMFE is a non-profit, community-based public broadcasting company, and they rely on donations from people like you to continue providing NPR, public radio, and classical music programming for the people of Orlando.

It's easy to donate a vehicle to WMFE. Simply call or use the secure online form below to get started. Our Vehicle Donation Support Team will reach out to you to complete the donation and arrange for your free vehicle pick-up. The vehicle tow driver will provide you with a donation receipt. You may qualify for a tax deduction for supporting the programs that matter to you.

If you have any questions about donating your car in Florida, our Donor Support Representatives are available seven days a week to help you with any vehicle donation questions.

Donating a car to WMFE not only means you get to contribute to a valuable and integral part of the Central Floridian community. It also means you get all the great benefits of a car donation like:

Free pick-up for your donated vehicle
Possible tax deduction if you itemize your tax return
Save time and avoid the costs of repairing a car
More space in your yard, garage, or driveway
Less stress and less waste on parking, insurance, registration for something unused
A feel-good alternative to a low trade-in offer
Positive Karma


Call 866-WMFE-AUTO (866-963-3288) or use the easy online form to donate today. We make car donations, motorcycle donations, RV donations, and even boat donations easy! Once you complete your donation, your car will picked up from your home, office, or current tow truck accessible location, and you'll receive a donation receipt when we arrive to pick up your vehicle. Your generous gift is tax-deductible and makes a real difference for WMFE!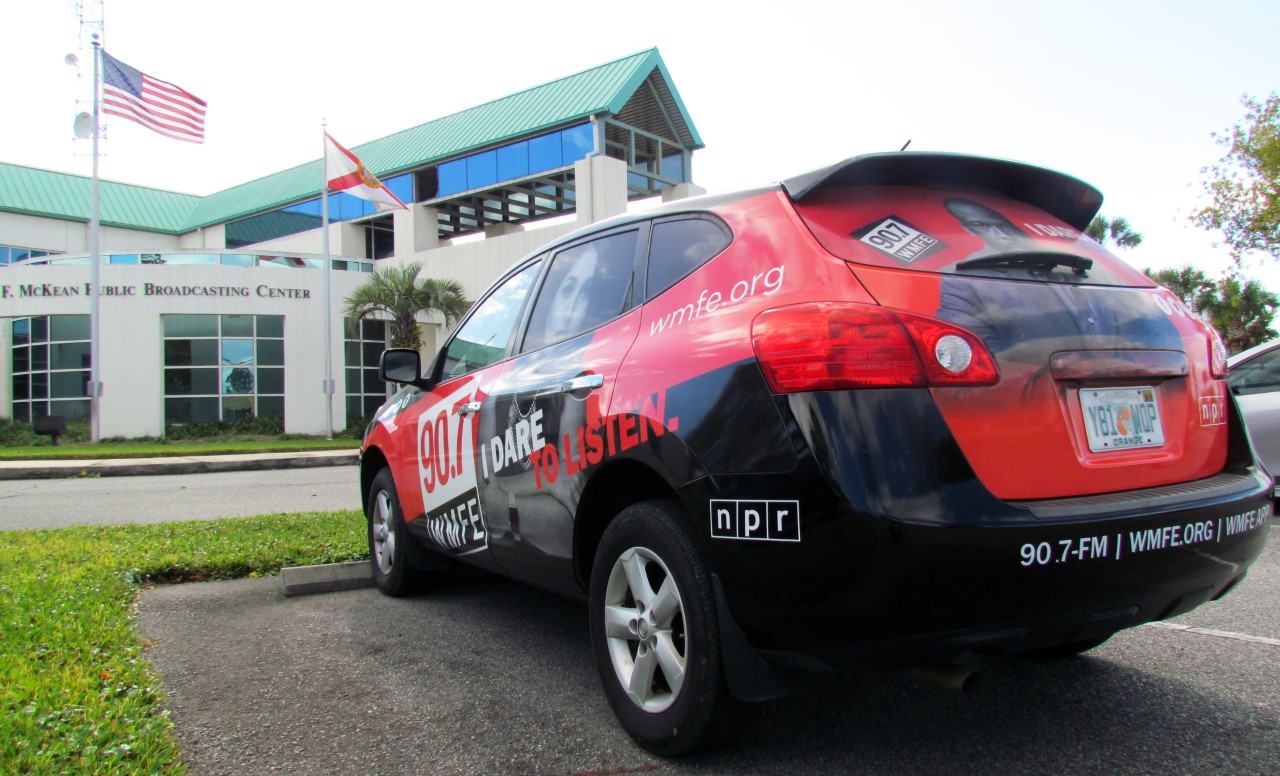 About Us
WMFE is a non-profit, member-supported, community-based public broadcasting company that operates 90.7 WMFE-FM, metro Orlando's primary provider of NPR programming; and 90.7-2 Classical. Part of the community since 1965, WMFE focuses on providing quality national and local news and programming.

The mission of WMFE is to enlighten, educate, inspire, enterain and reflect the community by presenting high quality content that earns the interest, involvement and support of the people we serve.

Our vision is to inspire and empower all Central Floridians to discover, grow and engage within and beyond their world.
Online Vehicle Donation Form