Future Trends In Vehicle Donations
CARS (Charitable Adult Rides & Services), in collaboration with KQED's Lab, would like to invite you to a special gathering of public media organizations, nonprofits and experts to explore the impact that autonomous vehicles and other disruptions in transportation are likely to have on vehicle donations in the coming years.
Keynote Speaker: Tony Seba, RethinkX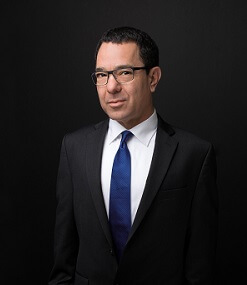 CARS is thrilled to announced that Tony Seba, co-founder of RethinkX and co-author of the groundbreaking report Rethinking Transportation 2020-2030, is our confirmed Keynote Speaker!

Tony Seba is a world-renowned thought leader, author, speaker, educator and Silicon Valley entrepreneur. Seba is the author of the #1 Amazon best-selling book "Clean Disruption of Energy and Transportation" and co-author of "Rethinking Transportation 2020-2030". He is the award-winning creator of the Seba Technology Disruption Framework. His work focuses on technology disruption, the convergence of technologies, business model innovation, and product innovation that is leading to the disruption of the world's major industries. Seba has been a keynote speaker at hundreds of global events and organizations including Davos, COP21, China EV100, World Future Energy Summit, European Commission, CLSA Investors Forum, Google, Intersolar and Global Leaders Forum. He has taught thousands of entrepreneurs and corporate leaders at Stanford Continuing Studies. He is the recipient of the "Visionary Disruptor" Award. Seba has a Stanford MBA and an MIT degree in Computer Science and Engineering.
Why you should attend
In short, this is part of a larger effort by CARS to help prepare your organization for long-term sustainability.

Vehicle donations continue to represent a growing fundraising revenue stream for nonprofit organizations. 2017 was the most successful year for CARS to date, with more than $30 million raised for our nonprofit partners. Disruptions are coming to large cities across the US in the not too distant future. We see the potential for significant opportunities to develop new revenue streams to support your mission.
What you'll be doing
This one-day seminar will be held at KQED/San Francisco on Friday June 22, 2018.


Thursday, June 21

6:00pm
Group dinner


Friday, June 22

9:00am
Keynote: Rethinking Transportation 2020-2030
Tony Seba

10:45am
The Connected Car
Joesl Sucherman, VP New Platform Partnerships, NPR

11:15am
Six Elements for Building Nonprofit Innovation Capacity
Laura Lanzerotti, Partner, The Bridgespan Group

12:15pm
Lunch

1:00pm
Design Thinking Challenge
Umbreen Bhatti, KQED Lab

4:30pm
Ask US!
Closing thoughts with CARS team




Who should attend
CARS is inviting a small number of partners to participate so that we can tackle the design-thinking challenge efficiently.
Due to limited venue space at KQED, we ask that each organization send one participant. There are some 25 spaces available, with a smaller number of "observer" seats, which will be filled on a first-come basis.

Invitations are not limited to senior leadership. Senior leaders as well as up and coming leaders are encouraged to attend. Being knowledgable about your vehicle donation program is preferred but is not a requirement. This would also be a great opportunity to send a creative thinker who may not a fundraiser but is still enthusiastic about your mission and has a long-term future in the organization.
Register Today!
Additional Questions?
Mike Wallace
(619) 723-1900
mike@careasy.org